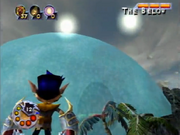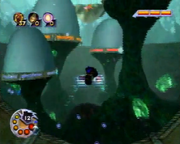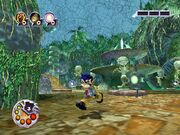 The Below
is the fifth world in
Vexx
. You need 18
Wraithhearts
to unlock it. The Below features a massive water-themed level that features a pressurized bubble that houses four different domes, each containing its own challenge, including
Sumo-Kin
who demands a rematch after being defeated in
Timberdale
. The Leviathan is visible above the domes, swimming within a circular pattern. The Below also features a volcano that leads to two different challenges, one of them
containing
the
Pirates
.
Sumo Kin's Arena
Statue Dome
Hydro-Charger Dome
Inverted Dome
Volcano
Ad blocker interference detected!
Wikia is a free-to-use site that makes money from advertising. We have a modified experience for viewers using ad blockers

Wikia is not accessible if you've made further modifications. Remove the custom ad blocker rule(s) and the page will load as expected.