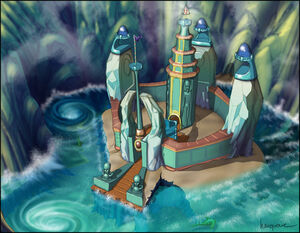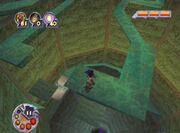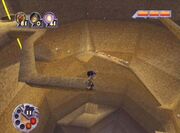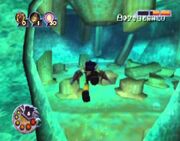 Submarillis, also known as Model Castle, is a secret area in Timberdale, found above the Hall of Heroes. It consists of a courtyard, three surrounding rowers, and larger one standing in the centre.
The three surrounding towers have strange rings Vexx must swim through, causing a Wraithheart to appear in the central courtyard, while a second Wraithheart is found by scaling the central Tower.
Once Vexx has entered Dragonreach, a secret Heart can be found by entering Submarillis once more.
Ad blocker interference detected!
Wikia is a free-to-use site that makes money from advertising. We have a modified experience for viewers using ad blockers

Wikia is not accessible if you've made further modifications. Remove the custom ad blocker rule(s) and the page will load as expected.